Annapolis Boats
Annapolis Boats
Boat Number Range: 3569-3579, 3585-3599, 4700-4708, 4729-4742, 4746-4781, 5207-5221, 5232-5246, 5252-5291, 5405-5422
Date: 1971-1973
Annapolis Boats built on the Eastern Shore in Maryland. They built about 100 boats in the early 1970's and most were sold in the Chesapeake area, but some migrated far away.
Annapolis boats had bow tank flush with seats. Side seat tanks stop 2 ft short of transom. Aluminum strut ahead of mast. Jib tracks on seat tanks with separate molding to extend inward. Slightly rolled CB trunk. Wood thwart, bolted to seats. Little overlap onto seats. Full height transom- often with traveller track on transom. Tiller port.
Built with black vinyl trim around edge. Side deck flat with 1 inch lip inside. Jib track depression in side decks. Many rigged with non-tapered masts.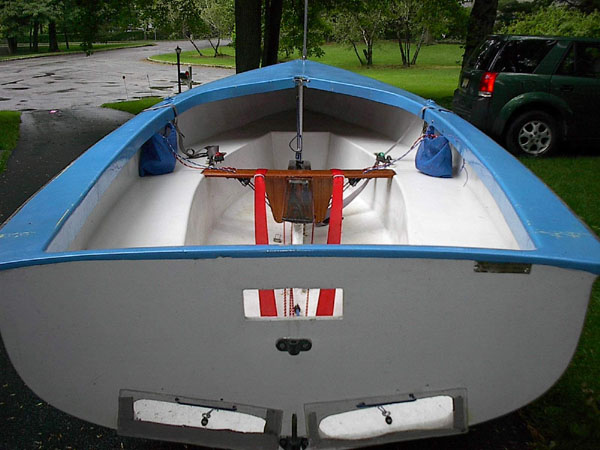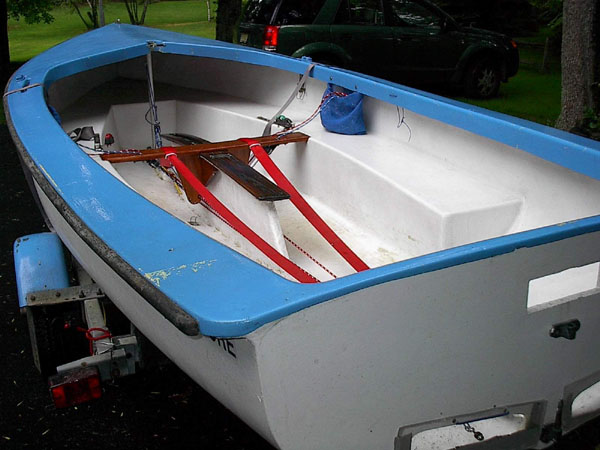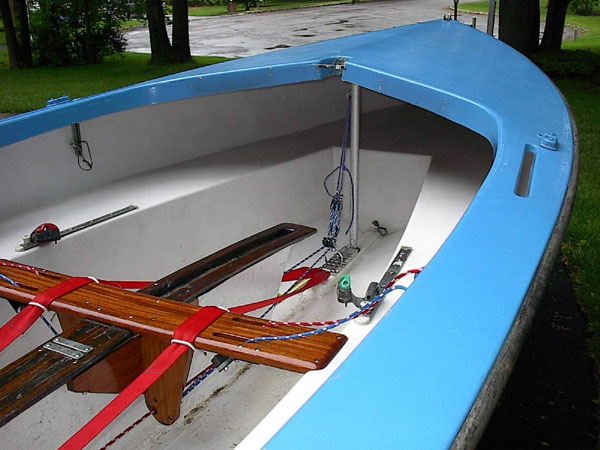 Annapolis #4753 with minor modifications*
*Note: Slotted thwart and supports for turning blocks not original. Previous owner reports that boat had wood splash guards on foredeck. (with thanks to Jeff Wagner for photos).